The Lens December 2019
The Journey Continues: An Invitation to Calm in Advent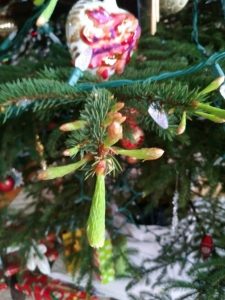 When I was pastoring local churches, I always looked forward to the season of Advent.  While it meant more work for me and those involved on the worship team, it also provided a deep sense of tradition, reflection and gentle movement toward the mystery and gift of Christmas.  It was almost as if the intentionality of the holy season gave us all permission to become more focused on our faith journeys, and less distracted by the scattered patterns of daily life.  In my current ministry, I now rely on others to set that tone in local churches, and I support my wife Ruth as she helps create that rhythm and space in our home.  It has already begun!
Admittedly, the effort of creating the space for that journey in our home is far more labor intensive physically than if I were creating multiple worship liturgies for a congregation to journey together.  Each year we wonder if we should limit what images, decorations and symbols we should bring forth.  After decades of marriage and raising three children into adulthood, we have a great deal of "tradition" to share.  I even thought, however so briefly, that perhaps we would not go out to locate and cut a fresh tree this year.  We are still in the midst of final home remodeling, and I tried to convince myself it would be easier to skip it this year.  Then one of our sons reminded us why it is important.  The past few years some of our grandchildren have accompanied us to the tree farm and have become a part of the passing on of the Advent and Christmas tradition and meaning.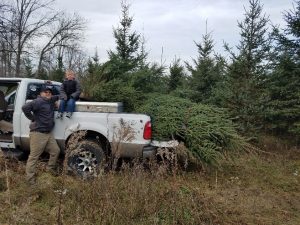 I can still visualize walking among the trees with young hands holding onto mine.  For a child some of these trees must seem as large as the giant sequoia trees.  Last year I recall having narrowed it down to two tall but slender trees [16.5 feet tall and 8 feet wide].  I turned to the grandson that was with us that year and asked which he wanted us to bring home.  At the age of five years old, there was joy on his face as we harvested the tree, wrestled it on to the back of the truck and began the journey back to our house.  He exhibited the sense that he was an important part of what was taking place. 
We had slowed down the frantic nature of the world, focused in, and were present to one another.  The previous year two of our other grandchildren helped make the selection.  They will undoubtedly have expectations of doing the same this year, so I will get my boots on and charge up the chainsaw!
As you begin your journey of Advent, I pray that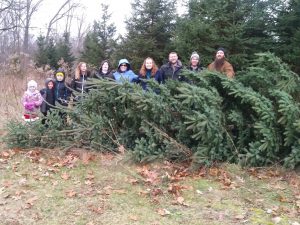 you will allow yourself to be in the "now" and "here"
as you walk with God in the world.  May this be so for you and your deepest relationships, as well as for you in your congregation and your community. 
Peace to you,
Jerry
Rev. Dr. Jerome (Jerry) DeVine
District Superintendent, Mid-Michigan District